Hey everyone!!! Did you hear theres a party going on over at Gingerscraps??
Yep!  Its Gingerscraps 6th birthday!  Woot!!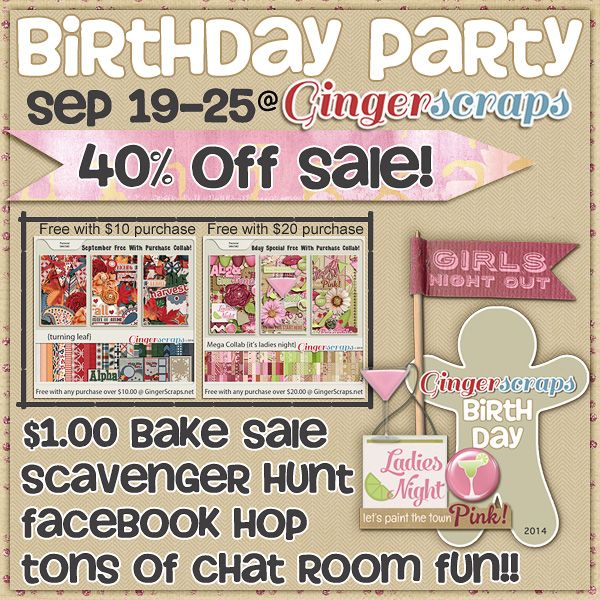 As you can see there's tons of stuff happening this weekend and a great sale to boot!  So be sure to stop by, join in a fun chat or speed scrap, check out the AWESOME birthday Bake Sale, and join in the party!  See you there!
Here's what I have in the Bake Sale this weekend:
Celebrate the Day                            Captured                         Celebrate the Day Graffiti
Join me Saturday Morning at 11am ET for a fun-filled speed scrap too!
(23)