Welcome back to our Meet the Creative Team Series.  Today, I am bringing you our next post of the series, today we are going to get to know:
Karrie  (aka, Karrie's Kreations in the digi community)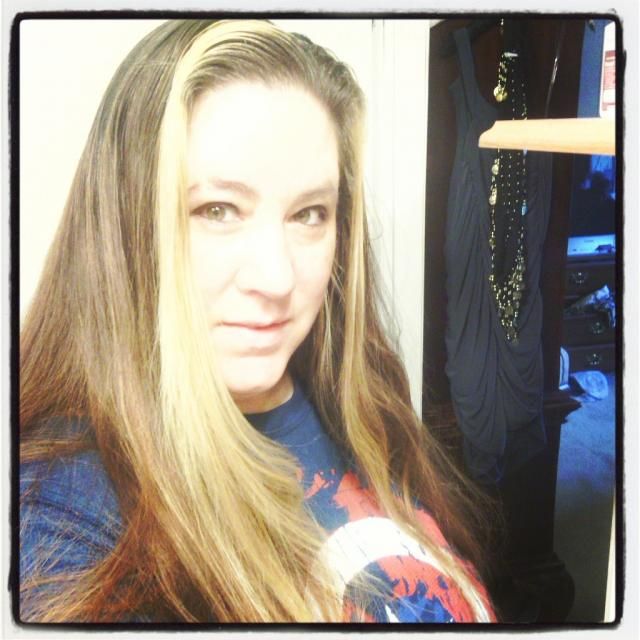 Karrie has been with the team almost  2 years as a layout artist and just recently she started making the freebies for the newsletter and new releases.   I asked the team members to share with us one fact about herself, and here is what Karrie had to share:
"I am a 41 year old mom to 4, stepmom to 1, & grandma to 1 beautiful 3 yr old granddaughter.I am obsessed with pintrest and anything Disney! I am a 3 time cancer survivor. Scrapbooking memories is what kept me going when times were rough."
Karrie's favorite Keystone Scrap product is Shabbalicious.  Karrie loves the beautiful combination of floral patterns, distressed wood, well loved papers and so much more. You'll love adding the finishing touches to your layouts with the lace and vellum included in this kit and you'll easily be creating the most beautiful clusters with the gorgeous flowers, leaves and ribbons!  Here is Karrie Favorite layout using Shabbalicious:
You also can find Shabbalicious in the Keystone Scraps gottaPixel store.
Here are a few more of Karrie's favorites layouts:
Hugs created Keystone Scraps Midnight Masquerade Collection.
We Do created Keystone Scraps This is me.
Karrie has created a beautiful cluster frame as a freebie for you using Shabbalicious. Want see more of Karrie's Kreations beautiful layouts and  freebies?  Stop by her blog, Tinks Thot-ful Spot.
Thanks for stopping by today.  Our next post in the Meet the CT series is March 12th.  You will be getting to know Tina.  Have a wonderful weekend! (167)